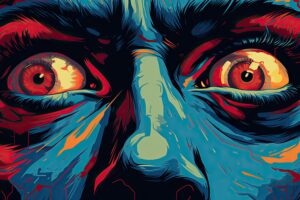 If you are looking for something creepy and crawly to enjoy this Halloween, why not stop in for a comic or a record? This time of year, it seems like everyone has an appropriately theme to their product, but most of the time, it is just a different colored wrapper. With comics and records, however, you can truly let yourself get into the spirit.
Whether you want a gory new graphic novel or a kitschy novelty album, Black Cat Records and Comics in Dallas, TX has you covered. With our huge selection of new and vintage vinyl, you can take a deep dive and find something that's perfect for this evening, whether you are hosting a party or staying in to avoid the crowds. As always, check out our Discogs page to see what we currently have in stock, as we always have a rotation of some of the weirdest stuff. If you are trying to keep things super low key with the lights off to avoid those pesky trick-or-treaters, we can hardly blame you for that either. Find a comic book or graphic novel to tingle your spine while you shudder underneath the covers!
Spooky Soundtrack? Gospel Album? What Screams Halloween To You?
When it comes to Halloween, one of the best parts about it is that it sparks creativity in all who celebrate the holiday. With Thanksgiving, for example, you don't often have a lot of room to express yourself. Halloween, however, is the perfect time to be something you can't be any other day of the year.
This makes this season a fantastic one for some new or vintage vinyl, as you can really put on whatever you'd like if you spin it in the right way. Don't think that new C. M. Talkington album is right for your Halloween party? You might be surprised!
Creep Yourself Out With A New Comic Or Collectible
Alongside our wide variety of new and vintage vinyl, we also carry some of the wildest comics that you can find in the Metroplex. From the new reprinting of Marvel's classic genre titles to questionable (to say the least) manga, we have everything you need to keep yourself entertained if you feel like staying in tonight.
While you're here, take a look at our collectibles and pick up something new to put on your shelf. Be sure to leave the kids at home for some of this stuff!
Black Cat Is Here To Keep You Spooky This Halloween
If you are looking to get into the Halloween spirit, you know just where to go. Stop by our shop in The Cedars, right outside downtown, or give us a call at Black Cat Records and Comics in Dallas, TX at (469)913-7079!