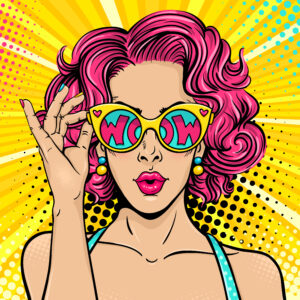 As the holidays grow closer, it's time to look for something fun for those trips. Sitting around on a flight or a long ride just staring at your phone can grow old quickly, so take some time before then to pick up a new comic book or graphic novel. Our shop has just what you need, so if you have been looking for something a bit more interesting than usual airport books and magazines, we have you covered.
At Black Cat Records and Comics in Dallas, TX, we have everything that you need to keep yourself entertained. From the latest in comic books and manga to wild new records for your collection, stop by our shop in The Cedars, and we can make sure you are all set up for your next trip. And if you are searching for the perfect gift for the holidays, talk to our team about picking something special out for your favorite members of the family. Visit our shop or check out our Discogs page to learn more!
Fall Back In Love With Comics At Our Dallas Shop
If you have let your fandom slip out of focus, now is the perfect time to pick the hobby back up. There are a ton of awesome new titles out there, and you could be missing out on your next favorites. Tell our team about what you like, and we can help point you in the right direction.
Whether you like Japanese manga, traditional superhero comics, or something even a little bit weirder, Black Cat has you covered. Swing by our shop in The Cedars to find something really unique to read on those long car trips with family during the holidays.
Pick Up A New Record The Perfect Holiday Gift
In addition to our wide selection of comics and graphic novels, we also carry a huge variety of new and vintage records. Are you into novelty albums? We've got that. Trying to find an old soundtrack from your favorite cult movie? We can help you there, as well.
Take a look at our Discogs page to see what we currently have in stock. This is always a great place to find something special, either for your personal collection or as the perfect gift for someone you love. Show your personality this holiday season with some new vinyl for your friends and family!
Find Your New Favorite Comic Or Record At Black Cat in Dallas, TX!
This Christmas, pick up an awesome new record or comic book. Either for a gift or for yourself, nothing is better than finding something that really sparks your interest, so check out our shop in The Cedars or give us a call at Black Cat Records and Comics in Dallas, TX at (469)913-7079!