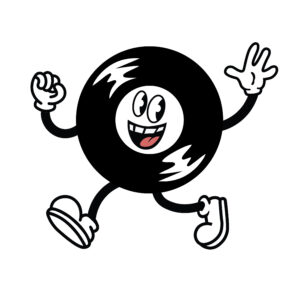 When you are looking around for new or vintage vinyl these days, there can be some gatekeeping involved. It seems like everyone wants to make their hobby into something special, but this is a bit counterintuitive when it comes to records. After all, part of the fun is being able to show off your collection to your friends, and it's hard to have them when you push people away.
Here at Black Cat Records and Comics in Dallas, TX, we are here for every level of collector. Whether you are just starting out or if you're a seasoned vet, we have something fun for you to spin, so come down to our shop in The Cedars and take a look around. For new and retro records, check out Black Cat!
Find A Record That's A Little Out Of Your Comfort Zone
It can be easy to find yourself listening to the same old playlists over and over, especially when you're using streaming services. One of the best parts about shopping at a record store is that you get a chance to expose yourself to more styles, and that's why we pride ourselves on giving you options that break the mold. The next time you are here, use that opportunity to pick up something that sounds completely different than your usual listening.
One artist that is now a hit for listeners of metal and hip-hop might surprise you, if you haven't been paying attention. People are really digging Steely Dan these days, and they can help you to get into the soft rock groove without the baggage that comes with Fleetwood Mac. If you want to get into the craze, pick up a reissue of Everything Must Go on 180g vinyl and live those 70s dreams.
Looking To Sample? We Have You Covered
Another fun way to experience records is through sampling and crafting your own beats. As a beatmaker, you know how fun it is to turn some small part of a song and to turn it into something new and unexpected. And when it comes to those heavy four-on-the-floor drums, nothing really comes close to disco. The 1979 self-titled ISH LP is a prime example of this, and we currently have it in stock!
Japanese tunes are also a great place to turn when you need something that is a little hard to place. Welcome To Dreamland (Another Japan) is a 1985 comp that is definitely out there, with tracks from The Luna Park Ensemble and A-Musik.
Enjoy Yourself While Record Shopping At Black Cat
We want you to explore your horizons when you go record shopping, no matter your level of intensity. Come swing by our shop in The Cedars at Black Cat Records and Comics in Dallas, TX, or give us a call at (469)913-7079 to find something new to love!