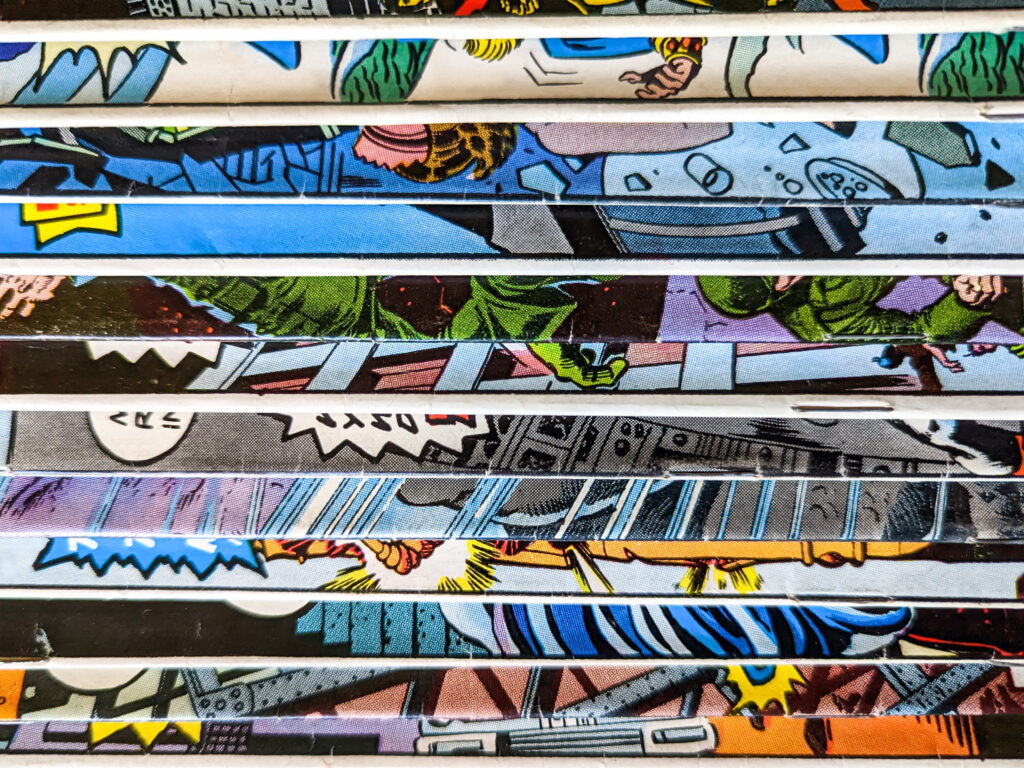 If you follow our Facebook and Instagram pages (and you should) you'll see that we're adding tons of new titles every week, from popular flagship titles to the latest indie releases. We love comics and manga, and even more, we love helping people find new stories and artists. In today's blog, Black Cat Records and Comics in Dallas, TX, are looking at our comic selection.
New Issues and Long Boxes
Be sure you follow our socials so you can see exactly what we're bringing in each week. You can see our latest titles, and when you visit the store, you can let us know what issues you're interested in. We can order the ones we don't carry, so you can pick up your favorites. We also have tons of back issues from indie and foreign titles, as well as the big names at DC and Marvel. You can pick up what's missing from your collection, catch up on classic storylines, and learn the differences between the original comic story and the MCU adaptation so you can impress your friends and family.
Our Staff Recommendations
If you check out our homepage, you can see staff recommendations for manga, comics, and records. Our current recs include The Astounding Art of Amanda Conner, Chainsaw Man, BTTM FDRS, the Metabarons, and Eight Billion Genies. You can find these in store, or if we're out of stock, we can place an order for you. Be sure to talk to our team members about what you're looking for, and what type of stories you like. We're obsessed with all things pop culture, and we can help you find new issues and artists to fill the gaping hole in your life, so you can find just a little bit of meaning.
Manga
We're so proud of our manga section. We don't just carry a few popular titles and call it a day. We have an extensive collection with stories that span decades, as well as books and related collectibles like shirts, buttons, pins, action figures, and figurines. Plus, we have staff members who are even more knowledgeable than you and dying to help you find just what you're looking for. If you have any questions, feel free to give us a call or better yet, just stop by for a visit!
Stop by and See Your Dallas, TX Record Store
We would love to help you find new titles and new obsessions! To learn more about our collectibles and manga, then you can contact Black Cat Records and Comics in Dallas, TX, by calling (469) 913-7079. Our store is open from Tuesday through Thursday, 11am until 7pm, and Friday and Saturday from 11am until 9pm. We're open Sundays from noon until 6pm.