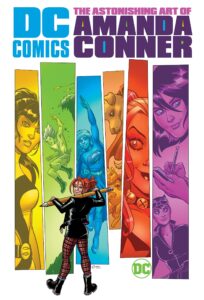 Have you stopped by our store? We have a truly epic selection of comics and manga, as well as records of tons of collectibles too! In today's blog, Black Cat Records and Comics in Dallas, TX, is talking about our selection, and reminding you all about our Halloween party taking place October 29th!
Comics and Manga
Every week we're adding new comics, manga, and graphic novels to our collection. You can see for yourself by checking out our Facebook and Instagram pages! We have the latest flagship titles from DC and Marvel, but also tons of indie issues as well. Our manga selection spans decades of storylines. We can help you find a new story to check out, and our back issues in our long boxes can help fill the holes in your collection. Be sure to keep an eye on our Events page, as we sometimes have pop up shops at Alamo Drafthouse for the latest comic book movie releases.
Records
We're passionate about our vinyl, and offer a wide selection of genres for our customers. You can find the latest releases, classic albums, and even take deep dives into soundtracks, novelty records, and genres like Japanese Pop, Polynesia, Surf, Rod, Lounge, and more. If you don't have a record player, don't worry, we have turntables for sale to get you started! We're also spinning new sounds in our store each week, and you can visit our best to see our latest team members recommendations. You can also se our selection on our Discogs page too, and even order from there.
Collectibles
We're not just limited to manga and records. We have a host of collectibles, including shirts, stickers, pins, board games, figurines, action figures, POPs, and more. If we don't have what you're searching for, let us know and we can likely order it for you!
Our Halloween Party
We again want to remind you about our epic Halloween party taking place on Saturday, October 29th at 3pm. There will be live music and tons of other surprises, and it's taking place in-store at 971 Botham Jean Boulevard.
If you have any questions about our selection or about any upcoming events, then contact our team today to learn more. We're open six days a week, and on Mondays vinyl shoppers can make an appointment to check out our selection.
Stop By Your Dallas, TX Record Store Today!
We have a huge selection of collectibles and we're open six days a week. To learn more about selection and events, then you can contact Black Cat Records and Comics in Dallas, TX, by calling (469) 913-7079. Our store is open from Tuesday through Thursday, 11am until 7pm, and Friday and Saturday from 11am until 9pm. We're open Sundays from noon until 6pm.