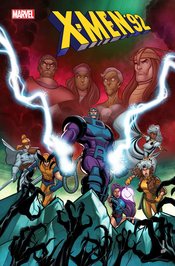 Have you started watching She-Hulk: Attorney at Law, or maybe catching up on Moon Knight or Ms. Marvel? If you want to learn more about these characters, and the storylines the writers have pulled for these stories, you should stop by. At Black Cat Records and Comics in Dallas, TX, we have an expansive collection of comic books, as well as manga and other pop culture collectibles too!
Finding The Best Stories from Your Favorite Characters
We have a staff that is just as pop culture obsessed as you, possibly more so! Which means when you have questions about a character or a popular storyline, we can help you locate what you need. We can also help you find other characters and stories, including indie comics, that you may not have been aware of. We carry the flagship titles of DC and Marvel, but we also have tons of indie selections and graphic novels too. Whether you're a collector or this is your first time a comic book store, we can help! We have new releases and tons of long boxes filled with back issues too.
Manga
Our team are also quite fond of manga! You can find decades of different storylines, in fact we dare you to find a bigger selection in the DFW area. If we don't have you wanton hand, then we can probably order it for you! We also have related books, shirts, statues, and toys too. We have all manner of collectibles to help part you from your hard owned money, so stop by soon!
Other Collectibles
We don't just have comics and manga, we also have board games, pins, shirts, POP figurines, statues and busts, and action figures too. Our record collection is expansive, and we even have turntables you can buy so you can start appreciating the best form of physical media out there. If you can't come in-person, you can check out our record selection on Discogs and order from there as well. If you have any questions about what we have in store, then give us a call! You can also visit us six days a week, and record buyers can arrange appointments to see us on Mondays.
Talk to Your Dallas, TX Record Store Today!
Our team wants to help you find the stories and artists you're looking for! To learn more about our selection of comics and manga, then you can contact Black Cat Records and Comics in Dallas, TX, by calling (469) 913-7079. We also have new operating hours! Our store is currently open from Tuesday through Thursday, 11am until 7pm, and Friday and Saturday from 11am until 9pm. We're open Sundays from noon until 6pm.