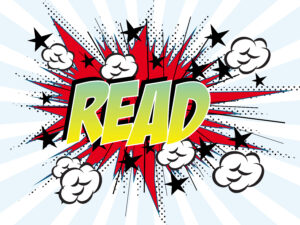 We're always recommending something new in our store, and we have plenty of staff picks for people interested in new comics, manga, and vinyl. Which is why in today's blog, your team at Black Cat Records and Comics in Dallas, TX, are talking about our selections, and when you can visit our store in person!
Comics and Manga Recommendations
We're so proud of our comic selection, we have the flagship DC and Marvel titles, but we also have a full range of unique comics, graphic novels, underground titles, and foreign prints. We can help you fill the holes in your collection, or find new artists and voices. Our manga selection is second to none, with decades of titles available! Whether you're a collector, or someone interested in their first manga, we're here to help guide you on your journey to obsession and self-fulfillment, the kind that is only possible through the purchase and enjoyment of comic books and manga. Our staff is currently recommending The Promised Neverland, Black Clover, Transformers, One Punch Man, and Haikyu!!.
What We're Listening To
We love music, and we love introducing our customers to new genres and styles they've never heard before! Of course, we have the classic albums and new releases too, but we also have albums in a ton of genres you may never have listened to before, from around the world. Our staff is recommending Sérgio Mendes and Brasil '66, Les Baxter's Taboo (and Arthur Lyman's Taboo), Duane Eddy's Twistin' 'N' Twangin', and The Beatles' Yesterday and Today. We're also spinning all kinds of sounds in-store, and this week our obsession is Destiny's Child. You can also check out our record collection online through our Discogs page.
Visit Our Store
We're still putting a few finishing touches on our store, and we can't wait to open our doors to the public. But at the moment you can still visit our store by making an appointment. Give us a call to arrange one, and you can peruse our selection of collectibles and pop culture madness in person. We look forward to seeing you, and keep an eye on our social media. We're often showing up in pop-up stores, and we'll eventually be announcing our grand opening!
Talk to Your Dallas, TX Record Store Today
We have a little bit of everything for our customers, including tons of records and collectibles. To learn more about staff selections and recommendations, or to make an appointment, you can contact Black Cat Records and Comics in Dallas, TX, by calling (469) 913-7079. We're going to be open Tuesday through Saturday from 11 am until 6 pm, and will be closed on Sunday and Monday, so make an appointment today!