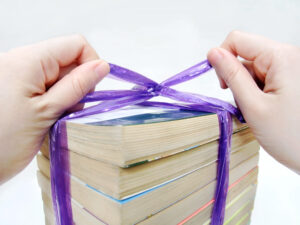 We're getting ready to open our doors, and while we do, traveling around Dallas making appearances at Alamo Drafthouse. We can't wait for you to see what we have in stock! In today's blog, Black Cat Records and Comics in Dallas, TX, is talking about our epic selection, and how you can see it for yourself before our doors even open!
Comics and Manga
We're always adding to our vast selection of comics and manga, with decades of storylines available in individual issues and graphic novels and books. We carry the popular flagship titles from the major publishers, of course, you'll find plenty of Marvel and DC. But! We also have indie ones, foreign and underground prints, and tons of back issues. You can fill in the holes in your collection, or discover new voices and artists. Our team is just as obsessed as you, and are eager to help you find what you're looking for, whether you're a collector or new to comics and manga!
Vinyl Records
Our record collection spans new releases and classic albums, and also includes tons of genres you may not have experienced yet. You can check out our website to see staff selections on our homepage, or see what we're spinning or featuring on our social media pages. You can also check out our collection on our Discogs page, and order from there as well. There are so many sounds and voices out there, and we hope to help you discover the ones that will change everything for you. Music does that, and music on vinyl is the best way to experience it.
Make an Appointment
If you want to see our selection in-person, then give us a call. We can arrange for a time for you to visit our store and check out our comics and records. You can also pay attention to our Events page or social media pages, as we often appear in popup shops at Alamo Drafthouses, typically in time for the premiere of a movie. If you have any questions about what we have in stock, or about visiting our store or ordering from us, then give us a call today. We look forward to hearing from you, and helping you find your latest pop culture obsession.
Visit Your Dallas, TX Record Store Today
We can't wait for you to visit our store and meet our team. To learn more about our selection of records and comics, you can contact Black Cat Records and Comics in Dallas, TX, by calling (469) 913-7079. We're going to be open Tuesday through Saturday from 11 am until 6 pm, and will be closed on Sunday and Monday, so make an appointment today!