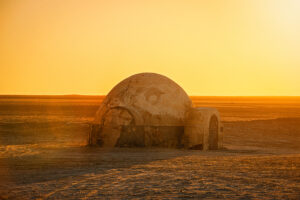 Yesterday was May the 4th, the day when we all celebrate our favorite Sci-Fi franchise. If the new Kenobi trailer has you ready to dive into your Star Wars obsession, then you should give us a call. Black Cat Records and Comics in Dallas, TX, will be opening our doors soon, but you can schedule an appointment to see our selection in person, including a ton of Star Wars related collectibles!
Comics and Manga
Since The Force Awakens was announced way back in 2014, Marvel has been releasing tons of new stories set in different eras of the Star Wars universe. Some of these fill in the gaps left by the new movies, with the main title spanning the eras between the original trilogy. The stand out for many has been the Darth Vader and Doctor Aphra series. There have also been manga adaptations of the saga, which breathes new life into the world with fantastic reinterpretations of characters, and new directions for the story. You should see what we have on hand!
Collectibles
Whether you're obsessed with the franchise, or have a special someone who is, we have tons of collectibles, from shirts and toys, to statues and books. If you want to see what we have in-store, simply give us a call to set up an appointment. Our doors will be opening soon, but until then you can visit by appointment.
Records
We also have records! You can check out soundtracks for the saga films, or just see the massive collection we have one hand., You can finally pick up the classic albums missing from your collection, or find new releases and discover whole new genres. You can try them at our spinning stations, and we're always playing unique staff selections in store, which you can see on the homepage of our website. If you want to see our records, then be sure you visit our Discogs page, where you can peruse our collection and even order them.
If you have any questions about our selections, whether it's Star Wars or anything else pop culture related, then give us a call to schedule an appointment. Also, be sure you keep an eye on our Events page, as we recently had an epic 1$ record sale, and you don't want to miss any of our future events!
Call to Make an Appointment With Your Dallas, TX Record Store
No matter what franchise holds the keys to your heart, we can hook you up with collectibles and more! To learn more about our store, you can contact Black Cat Records and Comics in Dallas, TX, by calling (469) 913-7079. We're open Tuesday through Saturday from 11 am until 6 pm, and are closed on Sunday and Monday.