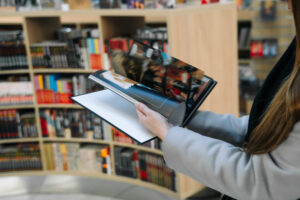 The weather is cold and miserable, and you can only binge The Office and Nailed It so many times. What you need is something fun to read! At Black Cat Records and Comics in Dallas, TX, we can help. Our store has an incredible selection of comic books, manga, graphic novels, books, and more!
Comics, Books, and Manga
Do you have a favorite title? Well, we have it! We carry the big titles from DC and Marvel, as well as the B and C listers too. We carry tons of indie and underground comics too, as well as hard-to-find foreign prints. If you want to revisit an older storyline to pick up missing pieces in your collection, we also have tons of back tissues as well! Feel free to peruse our long boxes and talk to our team members, who are happy to help you find what you want. We also have a truly epic manga collection, one that spans decades!
We can Order What You Need!
Do you have a Holy Grail item for your collection, or something you wanted that we don't have on hand? Then let us know! We can often order them, and this goes for our record collections too. We're also happy to ship items if needed. Our team can help you find old issues, newer indie reads, or graphic novels.
Records and Collectibles
We also have an amazing record collection. Whether you're a vinyl collector or a novice listener, we can help direct you to sounds that you may not have even considered. We're always spinning new records in our store each week, chosen by our team and showcasing genres you may not have even heard of. You can see our selection on our Discogs page, and if you can't come into the store in person, we can ship items to you. We also have a wide range of collectibles, including Pop Vinyls, toys, action figures, statues, books, shirts, and more. We're just as pop culture obsessed as you, and our incredible selection reflects this pretty well!
If you have any questions about our stock, or about us ordering items for you, then let us know. Feel free to stop in and check our section and talk to our staff. We look forward to seeing you!
Talk to Your Dallas, TX Comic Book Store Today
We would like to help you find the perfect thing to read (or listen to)! To learn more about our incredible selection or to find out about upcoming events, you can contact Black Cat Records and Comics in Dallas, TX, by calling (469) 913-7079. We're open Tuesday through Saturday from 11 am until 6 pm, and are closed on Sunday and Monday.