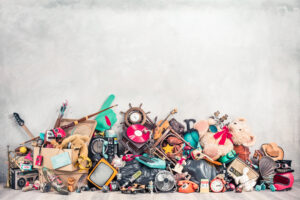 Do you have a collection? We all have a little obsession in our life, from comics and movies to records and action figures. At Black Cat Records and Comics in Dallas, TX, our team has an incredible selection of pop culture collectibles. You can find your favorite new issues, or add to your new record collection!
Comic and Manga
Do you collect comic books? Or do you just want to check out some new stories or find a perfect gift for someone? Then try our collection! We have an extensive back issue collection in our long boxes, and we have the latest titles too. You can pick up the big flagship titles from DC and Marvel, and also enjoy indie and underground issues too. We also carry a number of foreign prints as well. If you love manga, then you'll be blown away by our selection, which spans decades!
Toys and More
We aren't just limited to comics, we also have books, movies, shows, and graphic novels. You can pick up toys and collectibles from your favorite pop culture characters and titles, as well as statues, action figures, clothing, and POP vinyl figures. We have a team of pop culture experts, and if we don't have it on hand we know where to find it. You don't have to try your luck with eBay or support Bezos' rocket addiction with Amazon, you can work with a small business. It's the right thing to do!
Vinyl Records
We also have records! It's in our name, after all. You can spruce up your collection with new releases, limited edition releases, or classic albums. We have niche genres too, such as novelty albums, soundtracks. Japanese pop, Polynesia, lounge, exotica, and more. You can see our collection in-person, or if you prefer, online through our Discogs page. You can also buy albums there and we can ship them right to your door. So, whether you want to browse or have something specific in mind, we probably have it on hand for you!
If you have any questions about our selection or stock, then contact our store today or even better, stop in for a visit. Also, keep an eye on our Facebook page and our Events page on the website, as we're sometimes attending events to peddle our wares, and we also host bands, DJs, podcasters, and more at our store.
Pay a Visit to Your Dallas, TX Comic Book Store Soon
Our team wants to help you find the missing piece of your collection! To learn more about our expansive selection, you can contact Black Cat Records and Comics in Dallas, TX, by calling (469) 913-7079. We're open Tuesday through Saturday from 11 am until 6 pm, and are closed on Sunday and Monday.
.