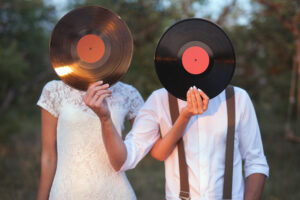 If you love all things pop culture, or if you have a specific niche that includes hard-to-find collectibles, then contact Black Cat Records and Comics in Dallas, TX. We have comics, manga, vinyl records, and tons of fun collectibles. You don't have to travel far, or roll the dice with eBay and Amazon listings, when we're just around the corner!
Comics and Manga
Whether you want to pick up the latest flagship title from DC or Marvel, or want to check out the latest indie comics, we have a huge selection and an expert staff ready to help! We have tons of back issues in long boxes for you to peruse, and we carry hard to find indie, foreign, and underground issues too. If you like manga, our selection is second to none. We have books and more that span decades. You can check out classic stories, add to your collection, or start off with some of our staff recommendations. We're just as eager to help a new reader as we are an experienced and jaded collector!
Collectibles
We also have toys, books, movies, figurines and statues, and POP vinyl figurines of your favorite comic book and manga characters, or from TV or film. If there is a particular item you're having trouble finding, then we can help.
Records
We're also big fans of all things vinyl, and have an epic collection for you to check out. We have classic albums and new releases, but we also have a massive collection of niche and genre selections too. You can check out soundtrack and novelty records, as well as Japanese pop, Polynesia, surf and rockabilly, and more. We're also spinning new sounds every week, and have listening stations if you want to hear a record before you buy. If you're uneasy about heading out to our store due to the pandemic, then you could visit our Discogs page and see what we have in our collection. You can then order and we will ship right to you!
Be sure to keep an eye on our Events page on the website, or our social media. We're often taking part in events in DFW, or even hosting performances from podcasters, DJs, bands, and more in our store. We're here for all things music and pop culture, and would love to help you find just what you're missing from your collection!
Visit Our Dallas, TX Comic Book Store Soon
We want to help you find the missing piece of your collection! To learn more about our selections, you can contact Black Cat Records and Comics in Dallas, TX, by calling (469) 913-7079. We're open Tuesday through Saturday from 11 am until 6 pm, and are closed on Sunday and Monday.