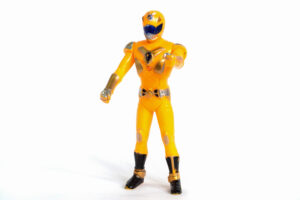 Has the Boba Fett series reignited your love for Star Wars? Has No Way Home given you a slight obsession with Spider-Man and multiverse shenanigans? If so, then you may want to check our our selection of comics and collectibles! At Black Cat Records and Comics we offer Dallas, TX, residents a wide selection! 
Toys and Pops
We have toys and action figures, as well as collectible statues and Pop Vinyl figurines. If you're looking for an item in particular, then let us know. If we don't have it in stock, we may be able to find it for you! Our stock is also changing as we bring in new merchandise. In fact, we recently brought in a lot of Star Wars merch! Be sure to regularly check in, you can see what we have and we can say hello! We need human interaction to thrive, that's just science. 
Comics
We're so proud of our epic selection. Of course we have the flagship titles you love, but we also have a ton of back issues and plenty of indie and foreign prints. We even carry underground titles too. Whether you're new to the world of comics or an experienced collector, we have plenty for you to find and our staff is insanely knowledgeable about even the most remote corners of pop culture.
Manga
If you like manga you know that often pickings are slim in the area, but not at Black Cat Records and Comics! We have books and issues that span decades, and also carry shirts, figurines, toys, and more. We love the art form just as much as you, if not more!  Go on, test us. We're ready! 
Live Events
Be sure to keep an eye on our Facebook page and our Live Events page on our website. We recently brought a stock of Spider-Man comics to the premiere of Spider-Man: No Way Home at at the Alamo Drafthouse. We're always looking for an event to visit. In fact, we also host live music from local bands and DJs, and even have the occasional podcaster stop by for a live show. You never know what is coming up! 
If you have any questions about our selections, or about what we can order for you, then give us a call or even better, stop by our store. We look forward to seeing you! 
Stop By Our Dallas, TX Comic Book Store Today
You'll be surprised to see just how extensive our selection is! To learn more, you can contact Black Cat Records and Comics in Dallas, TX, by calling (469) 913-7079. We're open Tuesday through Saturday from 11 am until 6 pm, and are closed on Sunday and Monday.