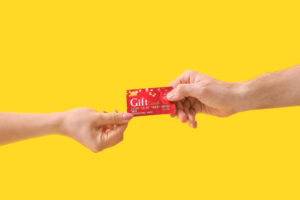 The holiday season has passed, and many of us received a gift card or cash as a gift, or maybe picked up a little spending money after returning some ill-conceived gifts from well-meaning but confused family members. If so, then you can stop by Black Cats Records and Comics in Dallas, TX, and check out our epic collection of vinyl records, comic books, manga, and more!
Have a Gift Card Burning a Hole in Your Pocket?
We're always getting new stuff in, and we recently had a couple of shipments of Star Wars collectibles, which we shared on our Facebook page. Enamel pins, decals, shirts, and more! You can always stop in to see what's new, or keep an eye on our Facebook page. We have a team of people with an unmatched level of expertise in the most niche pop culture out there. If you're interested in it, if you're looking to learn more, we can help.
Comics and Manga
We have the newest issues for the biggest titles at DC and Marvel, but we're also happy to stock a large selection of indie issues, underground stuff, and foreign prints. We have plenty of long boxes filled with back issues so you can catch up on storylines or fill the holes in your collection. Our manga collection is epic, with a stock that spans decades of storylines across multiple titles. Along with comics and manga, we have shirts, POP vinyls, toys, and statues. If we don't have it, we can order it! You don't have to bid with shade sellers on Amazon or eBay, or cross your fingers at a flea market. 
Records and Collectibles
Do you love vinyl records? Have you always wanted to build your own collection of records? Whether you've a novice listener or a full connoisseur, we can help you find the sounds you're looking for. We have the classics, but we also have hard-to-find genre deep dives, such as exotica, lounge, Polynesian, Japanese pop, and novelty vinyl and soundtracks. Our store also stocks tons of other collectibles, such as pins, shirts, posters, and more.
If you have any questions about our stock then feel free to give us a call or stop by your store. Sometimes we also travel to local events with a section of our comics and vinyl, so keep an eye on our events page and social media!
Stop By Our Dallas, TX Store Today
We have a team of friendly experts ready to help your find the next sound or issue your collection needs. To learn more, you can contact Black Cat Records and Comics in Dallas, TX, by calling (469) 913-7079. We're open Tuesday through Saturday from 11 am until 6 pm, and are closed on Sunday and Monday.