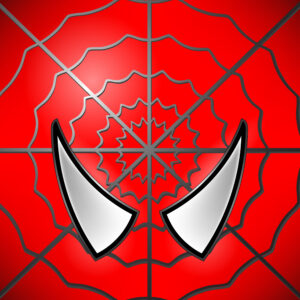 Tomorrow Spider-Man: No Way Home premieres! If you're a fan looking to brush up on the multiverse shenanigans from the past several years, or if you have a fan in your life and want to get them the perfect gift, then give us a visit! At Black Cat Records and Comics in Dallas, TX, we have a wide selection of comics and all things Spider-Man!
Comics
We have a ton of comic books to choose from. Of course, we have everything you need to catch on your favorite web slinger, but we also have tons of back issues for popular DC and Marvel characters, as well as indie releases, foreign prints, and more. We also have a wide selection of underground comics, and a friendly and knowledgable team ready to help you find exactly what you're looking for. If we only have it, then we can order it. You can do your holiday shopping and support a small business at the same time!
Collectibles
Of course, we're not just limited to comic books. We also have Pop vinyl figures, toys, shirts, books, and graphic novels too. Our manga election is second to none, spanning decades of storylines. If you're looking to expand your music collection or find something for the vinyl aficionado in your life, we have modern releases, classic albums, and deep dive genre selections, such as lounge, exotica, Japanese pop, Polynesian, novelty, and soundtracks too. Each week, we spin different selections from our collection, and we're focusing a lot on holiday music too! You can see our collection in person, or view it from our Discogs page. Again, what we don't have can be procured, so let us know! If you're new to vinyl, don't worry, we have a team happy to help you get started with your collection. 
Fun Events
Keep an eye on our events page and Facebook page. We sometimes travel around DFW, and recently had an event selling comics at Alamo Drafthouse in Richardson, TX. We often host podcasts, DJs, local bands, and more at our store, and we wouldn't want you to miss out! If you have any questions about our selections, or about upcoming events, then please visit our team at the number below, or stop to see us. 
Visit Our Dallas, TX Record And Comics Store Today!
We're here to help you find the perfect comic or vinyl record for your collection. To find out more about upcoming events or new selections, contact Black Cat Records and Comics in Dallas, TX, by calling (469) 913-7079. We're open Tuesday through Saturday from 11am until 6pm, and are closed on Sunday and Monday. We hope to see you soon!