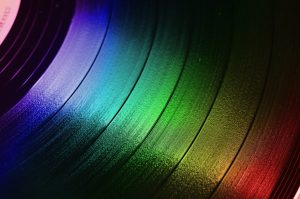 We want to welcome you to our store in Dallas, TX, and ensure that you and your friends or family enjoy a welcoming and safe environment. We have a full staff of talented and knowledgeable team members, who love pop-culture and can help you find what you're looking for in our vast comic and record collection (and collectible toys and more). In today's blog, Black Cat Records and Comics wants to introduce you to our team members.
A Safe Environment
Our entire team strives to provide a place for people of all backgrounds to call home. The world can be a heavy place, and we all need a place to escape to. Whether you're an acid comic collector, a vinyl lover, or someone just interested in learning more about pop culture, we have a staff that is kind, passionate, and ready to help you on your journey. Now, let's meet the experts in all things pop culture.
Meet Our Team Members
Megan: Meet the boss with an insanely vast knowledge of anime and manga! The mastermind behind the store.
Sabrina: Our store manager who is responsible for bringing in our product orders! She is a comics expert and ready to assist you with anything you need to know about the industry.
Hot Toddy: The curator of our records and an expert in any genre from any country you can imagine. An expert at helping our customers find the sound they're looking for!
Freddy: Our expert in genre film pop culture, a horror fanatic, and someone ready to direct you to the indie work you didn't know you needed!
Comics, Records, and Events
If you're interested in comics, we have the industry heavies, the indie and underground books, and an impressive Manga selection. Our vinyl selection isn't just limited to old classics, but includes a wide array of different sounds and genres from around the world. We also host events at our store, so you can hear local musicians, meet artists and writers, and connect with other people who love your little preferred slice of pop culture just as you. We also have Pop figures, toys, shirts, and more. If you have a collectible you've been hunting after that is hard to find, then we can likely order it for you! Stop by today, we would love to see you!
Come See Our Team in Dallas, TX
Our team wants to help you find the latest addition to your collection, and enjoy a safe and welcoming environment. Visit us today, or if you have questions, please call Black Cat Records and Comics in Dallas, TX, at (469) 913-7079. We have a wide selection for you to peruse, and can help you find the missing piece of your collection.