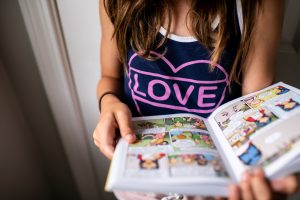 Whether you're into comics, toys and statues, or vinyl, you likely have a few holy grail items. At Black Cat Records and Comics, we have a massive collection of comics, manga, statues and toys, and vinyl records. Not just the selection you'd find at a chain bookstore, but rarities, indie releases, and classics.
Comics and Manga
Of course we carry the big titles and the latest issues. But we also have foreign prints, underground and indie publishers, and selections that have become rare and hard to find in recent years. If you're looking to build your comic and manga collection or complete it, you may be surprised to see what's in our store.
Vinyl
We have classic albums, but we also a huge selection of different genres, including sounds and groups you may not be familiar with. We're also spotlight local bands and DJs too. To get an idea of what our selection contains, be sure to check out our Discogs page!
Find Your Holy Grail!
If you're been looking for that rare item and don't want to battle over eBay for it like it's still 1997, then stop by. Visit us today, or if you have questions, please call Black Cat Records and Comics in Dallas, TX, at (469) 913-7079. You may be surprised to see what we have in store!