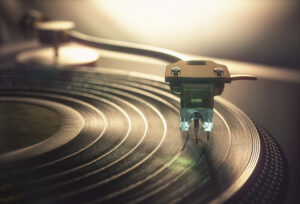 Are you sick of hearing the same old songs whenever you put on some vinyl? If you just cannot get into the groove with the records in your collection, it can be a real drag on your listening experience. After all, part of the fun of being a vinyl collector is that you have the opportunity to find those treasured new songs.
Come dig through our crates at Black Cat Records and Comics in Dallas, TX and find that new or vintage album that really scratches the itch. When you need a new track to groove to, we can help you to find something unique in our collection of retro weirdness. From Japanese pop to energetic surf, you can pick up a record that is bound to be a little different than anything else you own. Or if you are looking for the latest releases in a timeless format, our selection of new vinyl can keep you current. Spend some time in our record shop and find something that keeps you bopping your head along to the beat!
Vintage Deep Cuts Can Help You Get Into The Groove
When you walk into a record store, where do you head when you first walk in the door? For some people, those old wacky retro tunes provide an opportunity to find something truly special. If you find yourself poring over vintage records in order to pick up something that none of your friends have, our shop gives you a huge selection of retro vinyl.
From 70s Latin jazz fusion to 90s breakbeat, everyone has a genre that helps them to stand out from their fellow collectors. Come dig through our crates to find that mind-blowing old vinyl that helps the beat go on.
A New Record Can Help You Keep Your Tastes Fresh
Another approach to vinyl collection is to pick up new releases as soon as they come in. After all, there is nothing that comes close to the feeling of excitement of a hotly anticipated record release. If you are looking for that latest LP or single, we have you covered, as well.
Check out our monthly events to come listen to some live music, too. By staying on top of new touring bands, you can keep your finger on the pulse of current trends and styles. Plus, these bands always need the support of your purchase!
Get Into The Groove With Black Cat Records And Comics
When your toe stops tapping along with the music, it is time to find some new tunes. Check out our online inventory or swing through our shop in The Cedars at Black Cat Records and Comics in Dallas, TX. If you have questions, feel free to give us a call at (469)913-7079!