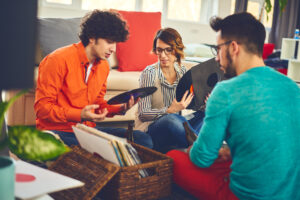 One of our favorite aspects of collecting records is that you have the opportunity to find new or rare music that you can show to your loved ones. There is something truly special about the feeling you have when you introduce one of your friends to a new artist, and when they fall in love with the music, it can really be a fantastic experience. Finding a special rare record can also be rewarding, as you can give some of the older people in your life a beautiful memory.
Here at Black Cat Records and Comics in Dallas, TX, we are here to help you to find that truly special record for your collection. Share your finds with your favorite people and see how that perfect record can evoke a truly lasting connection. An awesome new or rare record can be just the right gift for a birthday or anniversary, as well, so come dig through our crates when you need a personalized present for those you love. At our record store, there is something for everyone!
Learn A Little About The Ones You Love When You Search Through Our Records
When you are searching for the perfect gift to give your loved one, a special record could be just the trick. Everyone has their own unique taste in music, and people can surprise you with their wacky interests. You never know when someone's grandma is a huge fan of black metal!
This means that when you find interesting vinyl, it can really make a personalized gift. While you are looking, as well, you have the opportunity to learn some more about your loved ones. You can give them an experience that they have never heard before!
The Social Aspect Of Record Collecting Is Part Of The Fun!
Curating your own special vinyl collection is rewarding as a solo hobby, but there is an added level of excitement that comes with showing your friends and family the new pieces that you have found. Whether you have the latest picture disc of a pop sensation or a rare bootleg from a Japanese surf band, sharing these items with your friends can be almost as fun as listening to the music. Come dig through our crates and find something that your friends have never heard!
Find Your Next Piece Of Your Collection At Black Cat In Dallas, TX
When you want to find something special for a gift or for your own personal record collection, stop by Black Cat in The Cedars. Come see us at our next event and meet some other like-minded vinyl collectors at Black Cat Records and Comics in Dallas, TX, or give us a call at (469) 913-7079!