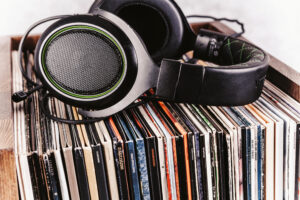 If you love finding new music, then you know that finding the perfect record for your collection can take a little bit of time. When you walk into a record store, you have a near endless number of options to immerse yourself in. This part of the experience is a vital aspect of being a dedicated vinyl collector, so spend some time looking around. You can expand your range of genres, and maybe you'll find that perfect gift for your friend or family!
When you are looking for some new tunes, or if you are looking for that perfect old pressing to excite the other collectors in your life, stop by our shop in Dallas, TX. Allow yourself to experience the joy that comes with the search for interesting vinyl. Whether you need a new release or an old pressing that brings back memories, our staff is here to help you to have a positive and rewarding time. Find something that stands out to you!
Vinyl Can Bring Its Own Unique Experience, Staying In Your Memories
Do you remember the first music you ever bought? Whether it was on CD, cassette, or another medium, this decision probably sticks with you to this day. It is one of the most profound experiences on a young person, and for a very good reason.
Nowadays, it may feel like you have lost a little bit of the magic that comes with finding the perfect new album for your collection. While we all appreciate the ease that comes with streaming services, they can leave you wanting for more. You just do not have the ability to come across a new favorite B-side or rare live pressing. Also, when these releases are pulled from streaming sites, you will lose access to them, possibly forever. Stop relying solely on these services and instead, discover the advantages of physical media.
The Hunt For Interesting Vinyl Can Take A Little Time
If you feel that you are being a nuisance by spending too much time in our shop, know that this could not be farther from the truth. We love having people in our store, as this allows them to find the right next move for their collection.
For hip-hop and electronica heads, this approach can also give you the chance to discover something interesting to sample. Dig through our crates and find a little more about yourself in the process!
Find Something New At Black Cat Records And Comics In Dallas, TX
If you have been searching for the next awesome piece for your record collection, we have you covered. Stop by our shop right next to downtown or give us a call at Black Cat Records and Comics in Dallas, TX at (469) 913-7079.