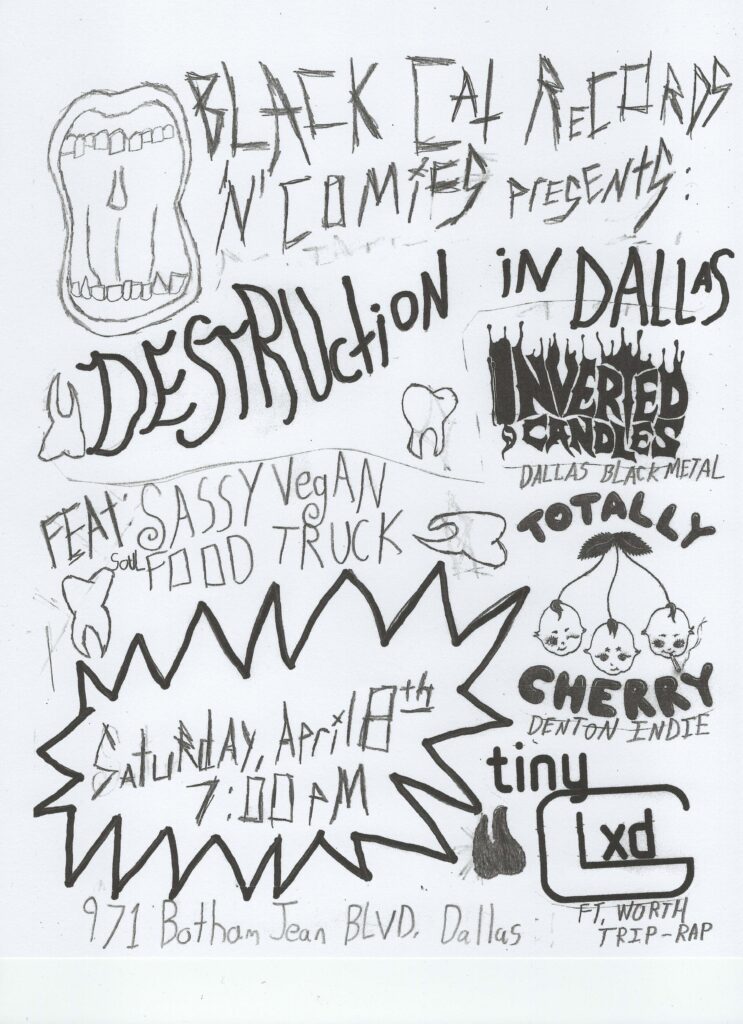 We're always hosting fun new events in our store, and next month we'll be starting a monthly live music event! In today's blog, Black Cat Records and Comics in Dallas, TX, talks about the Destruction in Dallas live music event, as well as the epic giveaway we're hosting in honor of the new Shazam movie.
Destruction in Dallas
We're soon going to start a monthly music series, in which we show live acts! The first such event is Destruction Dallas, which takes place on Saturday, April 8th at 7pm. There will be food available from Sassy Vegan Soul Food, and you can catch performances from local bands like Tiny Gxd, Inverted Candles, and Totally Cherry.
Our Shazam Giveaway
Between now and March 13th, you can enter to win some incredible swag from Shazam 2: Fury of the Gods. The movie debuts on the 17th, and you can enter simply by visiting our store and making a purchase. When you sign into Fivestars, we will let you draw a number from a hat. The giveaway will include seven complimentary tickets to the movie, a large crew neck shirt, and five t-shirts (two smalls, two mediums, and a large).
That's not all! This package is crazy. You also get two big posters, five small posters, a water bottle, lunch box, and a wireless charger pad. You can also get a copy of the Shazam: Fury of the Gods Special: Shazamily Matters comic book.
Our Events
You should keep a close eye on our Events page on our website, and our Facebook and Instagram pages too. We're regularly talking about upcoming events we're hosting. This concert and swag giveaway is just the beginning. Plus, we often have pop up shops across DFW at flea markets and Alamo Drafthouse Theaters, usually for the premiere of a comic book movie. You can also check out our store for an overwhelming selection of comics and manga, as well as vinyl records, turntables, board games, figurines, and tons of other collectibles. We're open six days a week, and vinyl record buyers can arrange to see our selection on Mondays. Plus, you can see our record selection on our Discog page.
If you have any questions about any upcoming events, or about our selection, then contact our team today to learn more.
Visit Your Dallas, TX Record Store Soon
We're always scheduling fun events in store! To learn more about our upcoming live shows and more, then you can contact Black Cat Records and Comics in Dallas, TX, by calling (469) 913-7079. Our store is open from Tuesday through Thursday, 11am until 7pm, and Friday and Saturday from 11am until 9pm. We're open Sundays from noon until 6pm.