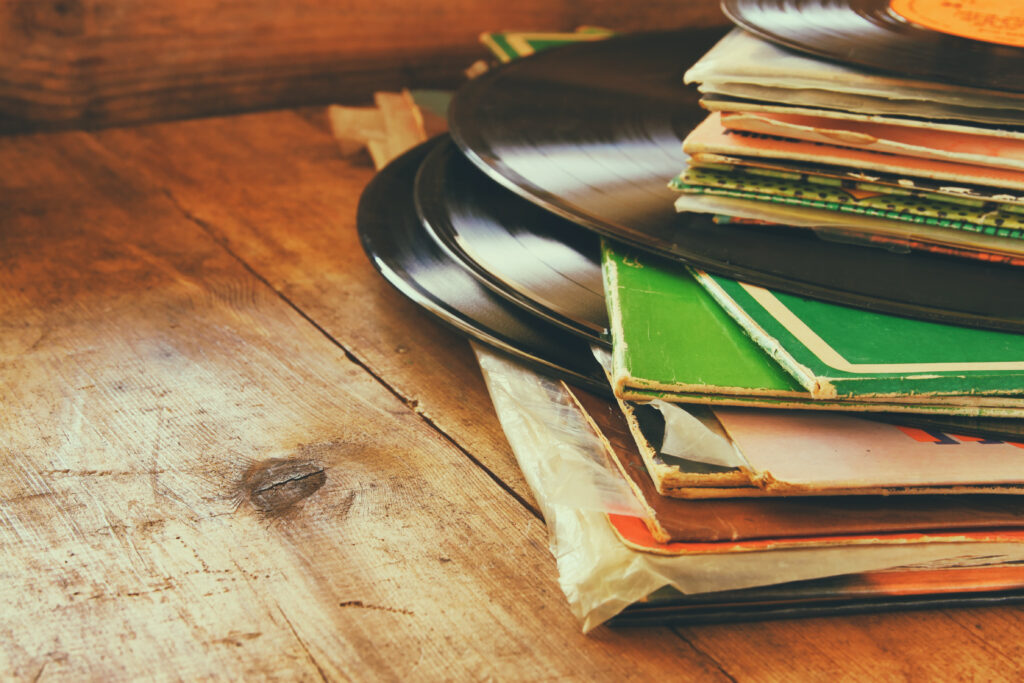 Vinyl is bigger than ever, and if you've ever wanted to listen to your favorite bands in the best possible medium, you should give us a visit. At Black Cat Records and Comics in Dallas, TX, we have tons of classic albums, genres, and albums from local artists to peruse. You can even visit our store for live acts too.
New Titles
Each week, we're adding new records to our selection, from tons of different genres. You can find the latest releases from major acts, including every color vinyl of Midnights possible. We also carry classic albums if you want to explore the sounds that made an impact over the years, rediscover lost classics, or just enjoy a little sonic nostalgia.
So Many Genres
We carry the popular genres, like pop, country, and rock. But you can also find blues, jazz, surf, rod, exotica, lounge, and even Polynesian and Japanese pop. We also carry indie records and have local acts in our selection too. You can often discover new sounds by hearing what our team members are paying in store. You can also see team emery recommendations on our website's homepage and social media posts. With our listening stations, you can listen to an album before you buy to see if it connects with you. Our team members are also super knowledgeable and would to love help you find something new.
Discogs
If you can't see our selection in person, then hit up our Discogs page, where you can look at our records and even order from there. You can have your purchases shipped right to your door!
Turntables
If you don't have a record player, then you can pick up in store. We have turntables available for purchase so you can get started in your vinyl obsession.
Live Music
We often have live music in-store for big events. We've hosted album release parties, and our Halloween party featured performances by Tinygxd, Cei Cei, and other local bands. We're going to be housing more local bands in the future, as well as DJs, podcasters, and more. Be sure you check out our Events page on our website and our Facebook page to learn more. If you have any questions about our vinyl selection, or about upcoming events, then give us a call to stop by soon. We're open six days a week!
Stop by Your Dallas, TX Record Store Soon!
Our store has new and classic sounds for you to find! To learn more about our selection and events, then you can contact Black Cat Records and Comics in Dallas, TX, by calling (469) 913-7079. Our store is open from Tuesday through Thursday, 11am until 7pm, and Friday and Saturday from 11am until 9pm. We're open Sundays from noon until 6pm.