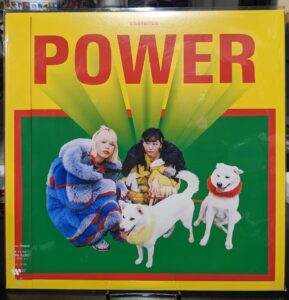 Looking for some new sounds to start 2023? Then you should stop by and check out our vinyl selection. From popular new releases to classic albums, we have tons to choose from. In today's blog, Black Cat Records and Comics in Dallas, TX, talks about our wide array of sounds and genres!
A Wide Selection
Every week we're adding new albums to our selection. You can find new releases, classic albums, and more to discover. We also carry genres you may not be familiar with, such as rod, surf, exotica, lounge, Polynesian, and Japanese Pop. If you want to hear an album before you buy, we have spinning stations. We're also paying employee selections each week, so you can hear different sounds every time you visit. You can also check out our recommendations on our website's homepage. Our staff is passionate about all things pop culture, and would love to help you find new sounds.
Discogs
If you can't visit our store in person, then be sure to check out our Discogs page. There, you can see our album selections and even order them online and have them delivered. Also, while wee; closed on Mondays, vinyl shoppers can make appointments on that day to see our stock.
Turntables
Do you have an interest in vinyl but no way to actually play them? We can get you started with a turntable, which we carry in stock! Of course, this will only push you down a rabbit hole of improving your sound system until it consumes you entirely, but we think that's totally worth it!
Events
Be sure to keep an eye on our Events page and our Facebook. We've been hosting events for comics fans, like Q&As from creators like Drew Edwards. But we also have local acts performing sets at events, including New Avenues, Ceci Ceci, and Tinygxd. We plan on inviting more artists to perform, from local bands and DJs to podcasters and some of the industry's best artists. Plus, we also have popup shops at movie premieres and other events in the DFW area.
If you have any questions about our selection, or about finding that holy grail album you've been on the hunt for, then contact our team today.
Find Something Unique at Your Dallas, TX Record Store!
Don't waste your holiday money on something useful or necessary, buy records! To learn more about our epic selection of comics, records, toys, board games, and more, then you can contact Black Cat Records and Comics in Dallas, TX, by calling (469) 913-7079. Our store is open from Tuesday through Thursday, 11am until 7pm, and Friday and Saturday from 11am until 9pm. We're open Sundays from noon until 6pm.