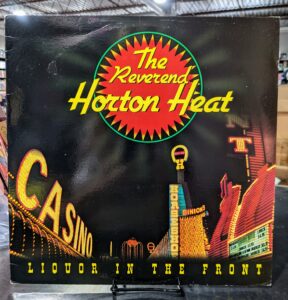 Do you love vinyl records, or have some in your life who does? Then you should stop by our store and see our epic record selection. Black Cat Records and Comics in Dallas, TX, offers tons of sounds from every genre you can imagine. Give the gift of a new record and some new sounds this Christmas!
Our Vinyl Selection
We have the latest releases from your favorite artists, and we also have the classic albums your collection desperately needs. But we also have tons of genres you may not be familiar with. You can find blues, rock, country and pop, but also Polynesian and Japanese Pop. We also have lounge, rod, surf, exotica, and even novelty records and soundtracks. If you need some classic or modern holiday hits, we have those too! Plus, if we don't have something in stock, we can likely order it for you. You can see our collection in store six days a week. The one day we're closed, Monday, you can arrange for a visit with an appointment. You can also see our selection online with Discogs, and even order directly from there too.
Hear New Sounds and Grab a Turntable
If you want to see what our awesome team recommends, you can check out our website to see our latest recommendations. We're also spinning new sounds in the store each week, and you can check out albums with our listening stations too. If you have any questions about artists and genres, be sure to ask because we love nothing more than helping people find new sounds. If you don't have a turntable, we have them in-store to help you get started with your vinyl obsession.
Our Sunday Event
Don't forget that this Sunday we're having an in-store event! Drew Edwards, creator of the Halloween Man comic, will be there to talk about Christmas monsters and for a meet and greet afterward. The event lasts from 2pm until 6pm. Plus, we'll have plenty of Halloween Man issues in stock for you to purchase! We hope to see you there. Plus, keep an eye on our Facebook and Event page to see what upcoming events we'll be hosting, or to learn about our popup shops!
If you have any questions, then contact our team today!
Find a New Sound at Your Dallas, TX Record Store!
If you have a vinyl fan in your life, then stop by! To learn more about the albums we're adding to our selection, then you can contact Black Cat Records and Comics in Dallas, TX, by calling (469) 913-7079. Our store is open from Tuesday through Thursday, 11am until 7pm, and Friday and Saturday from 11am until 9pm. We're open Sundays from noon until 6pm.