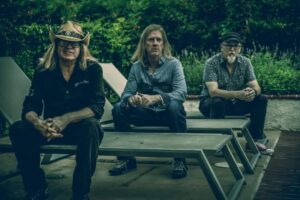 Wow, we have a lot of cool things to cover in today's blog. Did you know that we were featured in the Dallas Observer? They named us the Best New Record Shop as part of their Best Of Dallas issue! Also, did you know that we'll be hosting an awesome live event this Saturday in our store? This Saturday Black Cat Records and Comics in Dallas, TX, will have an album release party for Copious Noise!
Best New Record Shop
Every year, the Dallas Observer releases a Best of Dallas list, featuring tons of businesses in the area that their readers should check out. So, imagine our excitement when we saw were given the Best New Record Shop label! They included a brief write up letting everyone that we're a "haven for North Texas nerds" and by God, that's exactly what we are. They talked about our top tier selection of comics, manga, and albums, and even mentioned how our staff are friendly and down-to-earth, which we are! We're very approachable, not a single Comic Book Guy® to gatekeep here.
Copious Noise
Do you have any plans for Saturday? Well, now you do! We'll be hosting an album release party for Copious Noise's debut album, and we couldn't be more excited! The event is this Saturday from 7pm until 9pm. The store is located at 971 Botham Jean Boulevard. Copious Noise is loud mix of prog and alt rock, and is probably what you need to get through our increasingly bleak reality! There will be music, food, and more. You can find more details here.
Albums and Turntables
We love vinyl and have an insane selection of just about any genre you can find. You can absolutely deep dive sounds from around the world, and we're always sing something new in the store each week. You can also visit our website to see some staff picks. If you've never listened to vinyl before, we can get you started. We have turntables for sale, and would love to talk about the music you enjoy to help find the perfect albums to start your new obsession.
Events and More
We have tons of new events coming up this fall, so keep an eye on our Facebook page and our Events page!
Visit Your Dallas, TX Record Store This Weekend!
We have many more events happening soon. To learn more about the upcoming events, then you can contact Black Cat Records and Comics in Dallas, TX, by calling (469) 913-7079. We also have new operating hours! Our store is currently open from Tuesday through Thursday, 11am until 7pm, and Friday and Saturday from 11am until 9pm. We're open Sundays from noon until 6pm.