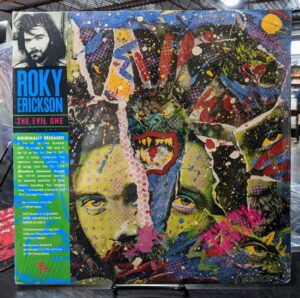 Yes, you can stay digital, or be one of the four people still listening to CDs or indie promo cassette tapes. But for the best sound and listening experience, you have to vinyl. There's a reason why vinyl is starting to outsell all other physical media! In today's blog, Black Cat Record and Comics in Dallas, TX, talks about the joys of vinyl.
Vinyl Records
We have an epic selection of vinyl for our customers to peruse. Just check our blog on our Texas artists! We have famous albums, new releases, and work from well-known artists. But we also have local musicians, indie acts, and tons of genres you may never have listened to. From novelty records to soundtracks, as well as Exotica, Polynesian, Japanese Pop, Rod, Surf, and Lounge. Seriously, we have it all. We're also spinning selections from our team members in-store every week, and you can take an album to our spinning station to give it a listen. There are so many incredible sounds out there waiting for you to discover them, and our team is ready to help you find them.
Turntables
Do you have a record player? No worries, we have turntables for sale to get you started! You can buy one and start listening to your favorite artists in the best possible way.
Discogs
If you want to see our selection without coming into the store, or to order them online, you can visit our Discogs page. If you're not in the area, this may be a more affordable way to pick up some of our awesome stock for your collection. If you do want to visit our structure, this week we're open from now through Saturday, 11am until 6pm. Starting on August 21st we'll have new hours. You visit us on Sundays now, from noon until 6pm. We'll be closed on Mondays but record buyers can make an appointment for this day. From Tuesday through Thursday, we'll be open from 11am until 7pm, and will open on Friday and Saturdays from 11am until 9pm.
Comics and More
Don't forget about our epic selection of comics, manga, and other collectibles! We're your one stop shop for all things pop culture and geek. If you have any questions about our stock or about ordering something in particular, then give us a call.
Talk to Your Dallas, TX Record Store Today!
We have tons of genres and a knowledgeable staff, so talk to our team today! To learn more about our vinyl and more, then you can contact Black Cat Records and Comics in Dallas, TX, by calling (469) 913-7079. Our store is currently open from Tuesday through Saturday, 11am until 6pm, so why not support your pop culture addiction and a small business all at once?