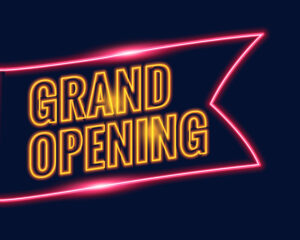 We can't believe we finally get to announce the dates for our Grand Opening event! We'll be celebrating this Friday, and there will lots of surprises in store. In today's blog, Black Cat Records and Comics in Dallas, TX, talks about our grand opening event, our popup shop at Flea Harvey's, and all the fun surprises in store at our big opening this weekend!
When and Where
Our Grand Opening is taking place from 3pm until 7pm on Friday, June 17th. Our store is located at 971 Botham Jean Blvd. in Dallas, TX. There will be fun sales and discounts on selected items, and Rev's Grilled Cheese will be there on Friday from 3pm until 7pm serving the best grilled cheese in DFW! When was the last time you had a grilled cheese that blew your mind? DJ Lo will also be spinning records! We'll also be taking part in Flea Harvey's as part of their vendor walk. It's the biggest flea market in Dallas, and we'll be there with comics, records, and more! Come celebrate with us, and be sure to start keeping an eye on our Events page, as we'll be hosting fun events and even performances from local musicians, podcasters, and DJs too. We'll also be appearing at events with popup shops too!
Comics, Manga, and More
You can see the latest comic releases, as well as tons of indie and underground issues too! If you're a seasoned collector or just someone interested in their first comic, we can help you find the titles and stories you're looking for. You can find graphic novels, decades of manga storylines, and tons of collectibles, including POP vinyl figurines, action figures, toys, shirts, pins, and more. If you're here for the music, you can see our vast record collection. We have classic albums and popular new releases, as well as tons of genres you may never have heard before! You can try them out at our listening stations, and every week we'll have new staff selections spinning in the store.
If you have any questions about our big day, or about our stock or items we could order for you, then let us know! We're so happy to finally open our doors for the community, it's been a long time coming.
Check Out Your Dallas, TX Record Store Soon
We can't wait for you to stop by and visit our store in person! To learn more about our upcoming events and special deals, you can contact Black Cat Records and Comics in Dallas, TX, by calling (469) 913-7079. We're going to be open Tuesday through Saturday from 11 am until 6 pm, and will be closed on Sunday and Monday, so make an appointment today!