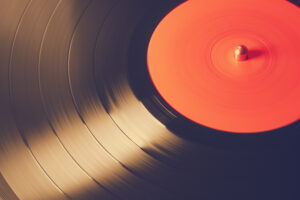 We love vinyl, and are not surprised at all to see it outpacing CDs in sales. But you don't have to limit yourself to the 12 vinyl records available at Wal-Mart or Target. We've assembled an incredible collection, with team members that love records and know how to help you find your favorite sounds. In today's blog, Black Cat Records and Comics in Dallas, TX, talks about our selection, and how you can make an appointment to see our stock in person!
Our Record Collection
We're vinyl connoisseurs, and we're proud to have such a large selection for our customers to sort through. You can find classic albums and new releases, and even try them out at our listening stations. We're always spinning new sounds in store, so you will be able to hear our staff selections for yourself. You can also check out our homepage, where we're always updating our staff selections. Our social media is also where we share some of our more eclectic selections.
Genres Aplenty
Yes, we have rock and country, who doesn't? But we also have a lot of less familiar genres, so you can find sounds that are brand-new to you! We have team members ready to help you locate the sounds that are missing from your life, giving you the rich, full life that family and friends just can't provide. Only vinyl can. We have rockabilly, surf, and rods. You can sample Exotica, Lounge, Polynesian, and Japanese Pop. You can also check out our soundtracks and novelty records too. You'll find some delightfully offbeat stuff there, for sure.
At the moment, our doors are closed as we put the finishing touches on our building. But! You can schedule an appointment with us to see our selection in person. You can also see our albums through our Discogs page, and even order from there too and have your new albums delivered right to your door.
Live Performances
Keep an eye on our social media and our Events page! We often have pop-up stores at places like Alamo Drafthouse, and when our doors open, we'll be hosting tons of live events. We'll be featuring local bands and DJs, national acts and podcasters, and all kinds of performing arts. So don't miss out!
Make an Appointment with Your Dallas, TX Record Store Today
No matter what you listen to, we have something new for you to discover. To learn more about our vinyl stock, you can contact Black Cat Records and Comics in Dallas, TX, by calling (469) 913-7079. We're going to be open Tuesday through Saturday from 11 am until 6 pm, and will be closed on Sunday and Monday, so make an appointment today!