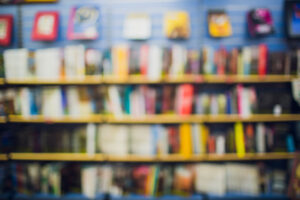 While we wait for the finishing touches on our store to be complete, we're making occasional appearances at Alamo Drafthouses, and sometimes holding special sales. Black Cat Records and Comics in Dallas, TX, wants to talk about our recent events, and why you should keep an eye out for them.
Our Alamo Drafthouse Appearances
Just because our store isn't ready for the general public yet, doesn't we mean we aren't out here ready to peddle our wares. We recently showed up at a local Alamo Drafthouse with comics, collectibles, and more, to celebrate the release of Dr. Strange in the Multiverse of Madness. We also did the same for the release of Spider-Man: No Way Home. Keep an eye on our Facebook and Instagram pages, as we often arrange pop up shops like these and we would love to see you!
Special Events
When we're open, we have big plans for live events. We're going to welcome local bands, DJs, and artists, as well as podcasters and national acts too! Our latest big event was our $1 record sale, which also includes sales on comics and more. When big events like this happen, we'll post them on our Events page. Of course, we'll also have them on our social media pages too. Frankly, there is no excuse for missing out!
Appointments for Comics, Manga, Records, and More
Did you know that even though our doors are still closed, you can make an appointment to see our selection? Give us a call or message us via social media, and we will set up a time for you to visit our store and take a look around. We have tons of comics new and old, as well as foreign prints, underground and indie issues, and whatever is missing from your collection. You won't find a bigger manga selection in the tri-county area, with decades of storylines available. Of course, records are in our name and we have a vinyl selection that includes new releases, classic albums, and deep dives into genres you may not even know about!
If you have any questions about our upcoming events and special offers, or about making an appointment to visit the store, then just give us a call today.
Talk to Your Dallas, TX Record Store Today
You never know where we'll show up next, so keep an eye on our website and social media. To learn more about our selections and more, you can contact Black Cat Records and Comics in Dallas, TX, by calling (469) 913-7079. We're going to be open Tuesday through Saturday from 11 am until 6 pm, and will be closed on Sunday and Monday, so make an appointment today!