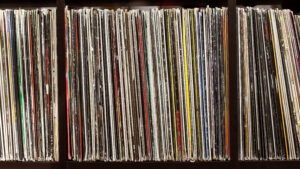 We're all about vinyl, and have an awesome selection just waiting for your perusal. Our team is ready to help you find your new sound, and has access to tons of genres you may never have heard of before. In today's blog, Black Cat Records and Comics in Dallas, TX, talks about our vinyl selection, our spinning stations, and ordering albums online.
Our Vinyl Selection
We have a very expansive album collection for you to choose from. Whether you need something for your own collection, or a gift for that special someone, we likely have just what you need. We carry new releases, classic albums, rarities, and even novelty records and soundtracks. We also specialize in genres you may not be familiar with, such as Polynesian, Japanese pop, lounge, surf, rod, and exotica to name just a few. Our friendly staff is always eager to help you out, whether you're a seasoned collector or someone who is trying out vinyl for the first time. We believe there is no better format for listening to music, and we know you will agree!
Spinning Stations
Do you want to listen to a sample first, or maybe discover something new? Well, every week our team members will be spinning something new at stations across the store. Find out what we love, or give something a listen before your purchases.
Discogs
You can also view our collection online! We love to see people in-store and visit with them, but we also know that due to the pandemic and other factors, this may not be possible for you. If this is the case, we invite you to view our Discogs page! This contains a record of what we have in store, so you can peruse our collection from home and choose what you like. We can then ship to you! You have albums coming straight to your door and you support a small business, instead of a deranged billionaire obsessed with building minimally-functional rockets.
We also have comics, manga, toys, action figures, statues, POP figurines, shirts, and more! No matter where your pop culture obsession lies, we have something for you. If you have any questions about our selection, or if you want us to help order something that is hard to find, then give us a call today! We look forward to hearing from you, and offering the DFW area the best selection in comics and vinyl ever.
Visit Our Dallas, TX Comic Book Store Today
We want to help you find a sound that inspires you. To learn more about our record selection, you can contact Black Cat Records and Comics in Dallas, TX, by calling (469) 913-7079. We're open Tuesday through Saturday from 11 am until 6 pm, and are closed on Sunday and Monday.