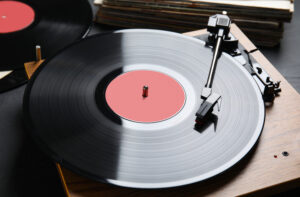 Are you looking to add something new to your record collection? Are you starting to feel like there are styles of music you have missed out on? When we started stocking our vinyl collection at Black Cats Records And Comics, we wanted to give people fresh and exciting options to listen to. You can check out our collection to see a broad mix of genres, as well as deep dives into periods of music history that you may have overlooked. If you are not sure where to start, our weekly playlist and staff recommendations can help you make some great discoveries!
Our Collection Covers A Wide Range Of Genres And Styles
Whether your music tastes vary wildly or you prefer to take deep dives into a few select genres, we have you covered. As we built up our vinyl collection, we took care to curate great selections in a number of popular and less well-known genres. We can help lovers of surf rock discover new bands to enjoy, support the start of your journey into Japanese Pop, or recommend artists who can rekindle your interest in Rockabilly. We are always happy to help both experts and newcomers to different genres find records they'll love, and we can help you out if you want to find a gift for someone whose tastes differ from yours.
Enjoy Our Weekly Playlists And Recommendations
If you have no idea where to begin or just want to try something totally new, you have to check out our weekly playlists. Listening can inspire you to check out an artist you might have overlooked, or a band overdue for a second look. You can also keep an ear out for work from local artists we think you should check out! Make sure you check our events page, where you can look for upcoming live music events with area talents as well as larger industry acts.
We Have A Great Selection Of Both Records And Comics!
Black Cat Records And Comics stocks both our vinyl and comics sections with offerings for shoppers of all ages. After you finish looking at our records, take a look at shelves filled with comics, graphic novels, and Manga. We provide both mainstream and harder-to-find collections, with decades of comics history available to you.
Check Out Our Dallas, TX Record And Comics Store Today!
Our selection of records and comics was curated to provide shoppers with a great range of options. If you want to try something completely new or continue a deep dive into a genre you love, you need to take a look at our vinyl offerings. To find out more about us, contact Black Cat Records and Comics in Dallas, TX, by calling (469) 913-7079.