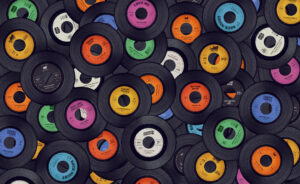 Do you love vinyl? Well guess what, so do we! Our team have a vast knowledge of music, and are not just limited to the classic staples and new releases. We have tons of genres you probably haven't even had the chance to explore yet! In today's blog, Black Cat Records and Comics wants to let you know just what we offer for casual record collectors or vinyl obsessives!
Are You A Collector?
Do you have a growing vinyl collection? Then we can help you find those missing pieces in your favorite artist's discography, or the finds you often struggle to find online. We can even help you find the perfect gift of the collector in your life! If you're new to the record scene and are wanting to pick up some classic albums or new releases or reissues, we likely have what you want in-store, but we can also order anything you may want as well.
Genre Deep Dives
We're proud of our selection of rare finds, including foreign releases and genre specific albums. In addition to classic rock and pop options, we could help you discover a new genre with selections from rockabilly and surf, rods, or even exotica and lounge. We also have Polynesian, Japanese pop, and soundtracks and novelty records as well. When you stop by to peruse our options, you'll find songs and albums spinning that have been chosen by our team members, so you're likely to discover something new the once you walk into our store.
Discogs Listing
You can see many records from our stock through our Discogs listings, and even find something you may want to pick up in store! We can also ship to you, or order anything you're looking for that we don't have in stock. That holy grail of your collection? We can help you discover it!
Live Music
Alone with our weekly playlists, we also have live events and music in-store! Local bands, DJs, podcasters, and even popular mainstream bands often stop by for short visits, allowing our store to highlight the best of the local music scene. If you have any questions, or if you haven't visited our Cedars District store yet, then stop by today! The holiday season is here, and between our stock of comics, albums, and other collectibles, we can help make it a memorable one.
Stop By Our Store in Dallas, TX, Today
We're ready to help you find that new sound, or bolster your current album collection. Visit us today in the Cedars District to find out what we have on hand, or if you have questions about our selections or items we could order for you, then please call Black Cat Records and Comics in Dallas, TX, at (469) 913-7079.