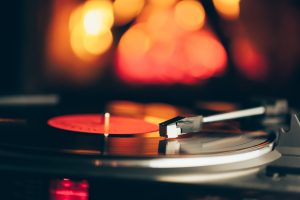 Nothing sounds better than vinyl. There's a warmth there that is simply lost in other formats. At Black Cat Records and Comics, we understand the appeal of vinyl and have amassed a huge collection of records! From classics to collectibles, we have what you're looking for. We can also help you find some new sounds.
Finding the Classics
If you're just starting your collection, or looking to reacquaint yourself with some classics, we have a huge selection and would be happy to help you find what you're looking for. As connoisseurs of vinyl, we know how to help you discover something new, or connect you with some amazing albums you may have missed.
Discovering New Sounds
When you stop by, you'll hear a different playlist every week, one that features tons of different genres. We even play local bands and DJs too! We want to spotlight local music, showcase the definitive recordings, and also introduce our customers to sounds that may not have experienced. From lounge and rockabilly to Japanese pop, we have it all!
Find a New Sound Today
If you have a growing vinyl collection, or if you're a collector on the hunt for something rare, then stop by today. Visit us today, or if you have questions, please call Black Cat Records and Comics in Dallas, TX at (469) 913-7079. There's a world of ne sound waiting for you.